In 2017, Vietnam hosts the Asia-Pacific Economic Coooperation (APEC). Being Assured by the trust of the APEC National Committee, Petrolimex has become the only provider of fuel to the Official State cars of Heads of State, Ministers, Senior Officials and Business Entrepreneurs.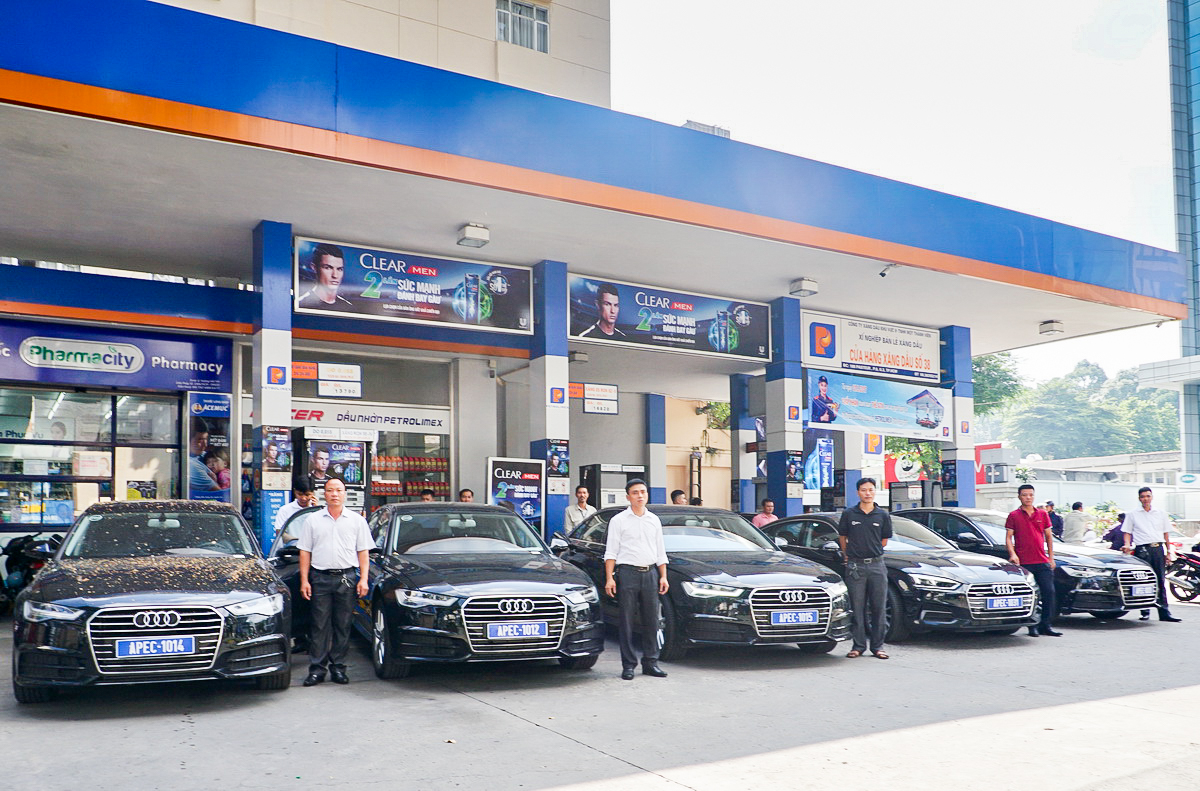 Luxury Audi-es are on duty in APEC Conference, refuel at Petrolimex Saigon Gas Station
In Ho Chi Minh City, the third Senior Officials Meeting (SOM 3) and other APEC activities will be held from 15 to 30 August 2017. Petrolimex Saigon - Petroleum Station No. 38 was honored to be selected to supply RON 95-IV petrol for the Officcial state cars.
Following Vietnam National Petroleum Group (Petrolimex), Petrolimex Saigon has focused on implementing the plan to ensure the source of petrol, equipments, staffs and priority sites, ... to fully meet APEC Organizing Committee requests.
By the end of the SOM 3, Petrolimex Saigon successfully loaded more than 6,500 liters of RON 95-IV petrol for 132 vehicles, ensuring absolute safety during the discharge and operating time. The APEC Board of Directors is pleased with the professional service of Petroleum Station No. 38 – Petrolimex Saigon.
In 2006, when APEC was first held in Vietnam, Petrolimex Saigon was also honored to be chosen by the Meeting Organizer as the only fuel supplier to the Official State Cars.
Throughout international events such as the APEC, US President Barack Obama visited Vietnam (2016), ... Petrolimex Saigon has done a good job of organizing fuel loading safely and quickly, contributing to the overall success of the events. The trust of Meeting Organizers affirms the prestige brand: products - services of Petrolimex both domestically and internationally.
The Audi-es cars served APEC 2017 are produced in Germany exclusively - 05 limited editions with special criteria:
Audi A6 1.8 TFSI limited edition: Maximum output 190 horsepower and maximum torque 320 Nm and takes only 7.9 seconds to accelerate from 0-100 km / h. Fuel consumption is about 8 liters / 100 km.
Audi A5 Sportback limited edition: steering display equipped, adaptive suspension, anti-theft alarm and luggage compartment lights.
Audi A4 2.0 TFSI limited edition: S-line exterior, 17-inch alloy wheels, anti-theft alarm, self-luminaires, sunblinds for rear window, brown wood interior, sound system Bang & Olufsen bar. This is the longest sedan in the segment with a length of more than 4.7m and is designed with spacious interior space and luggage compartment.
Some images of the Official State cars are refueling at Petroleum Sation No.38 :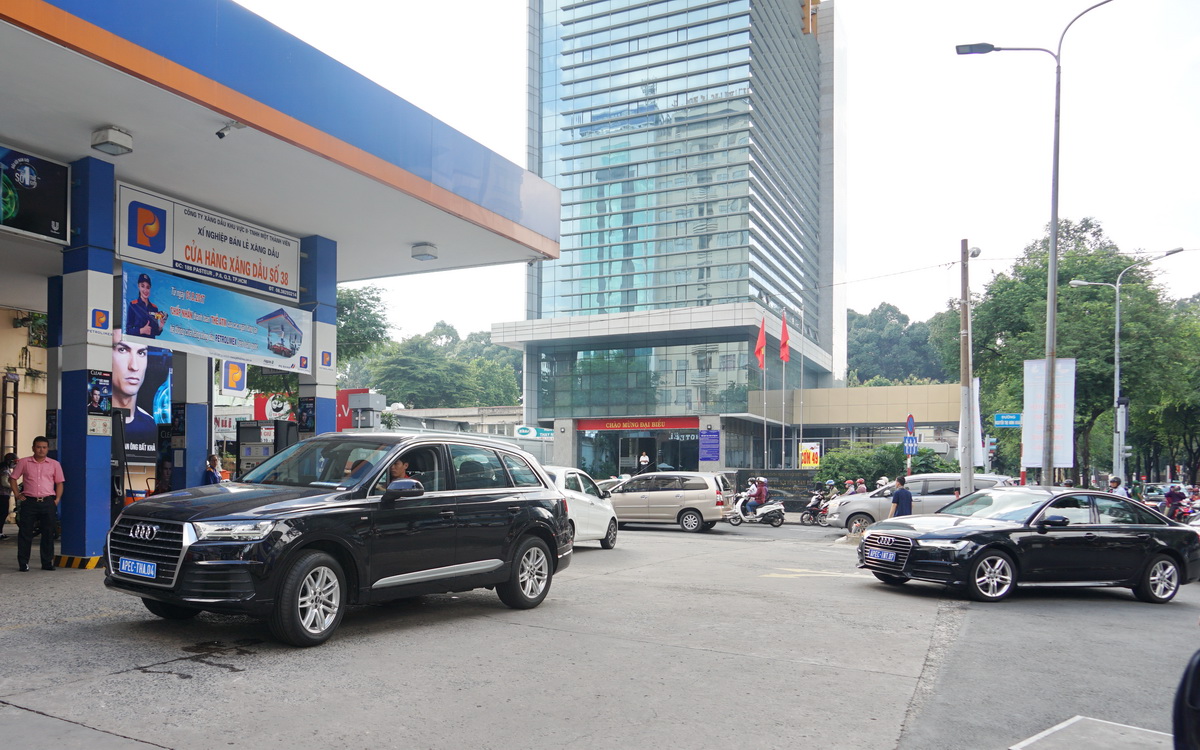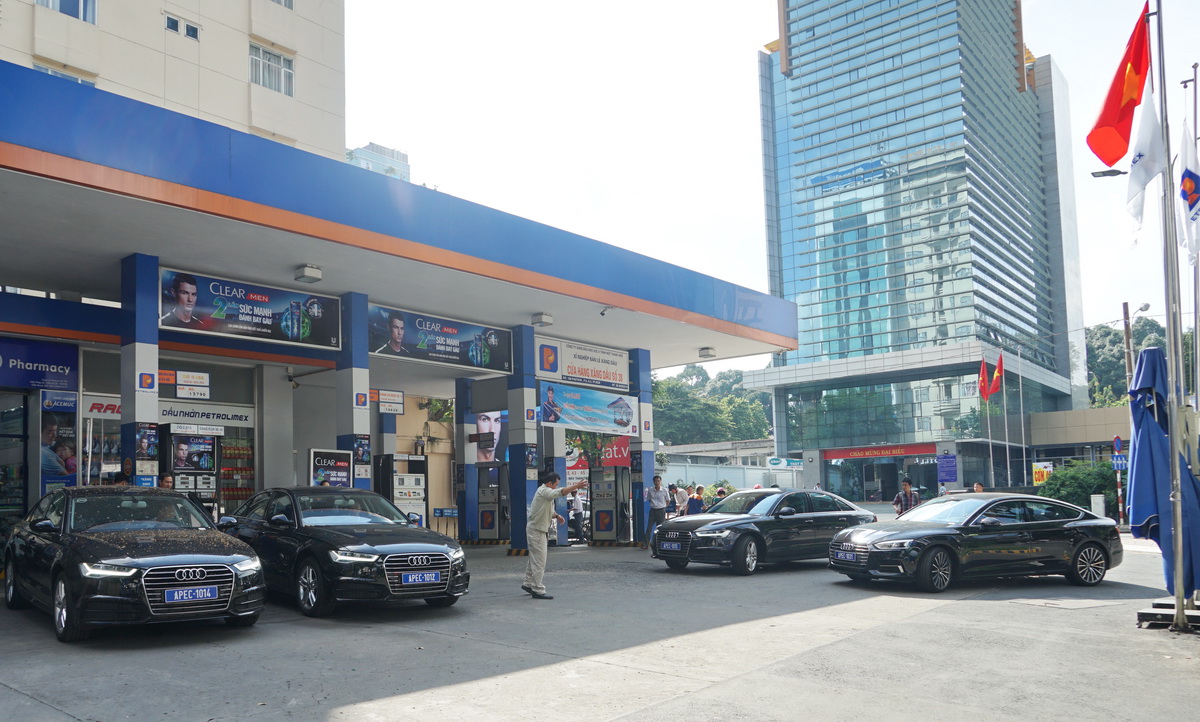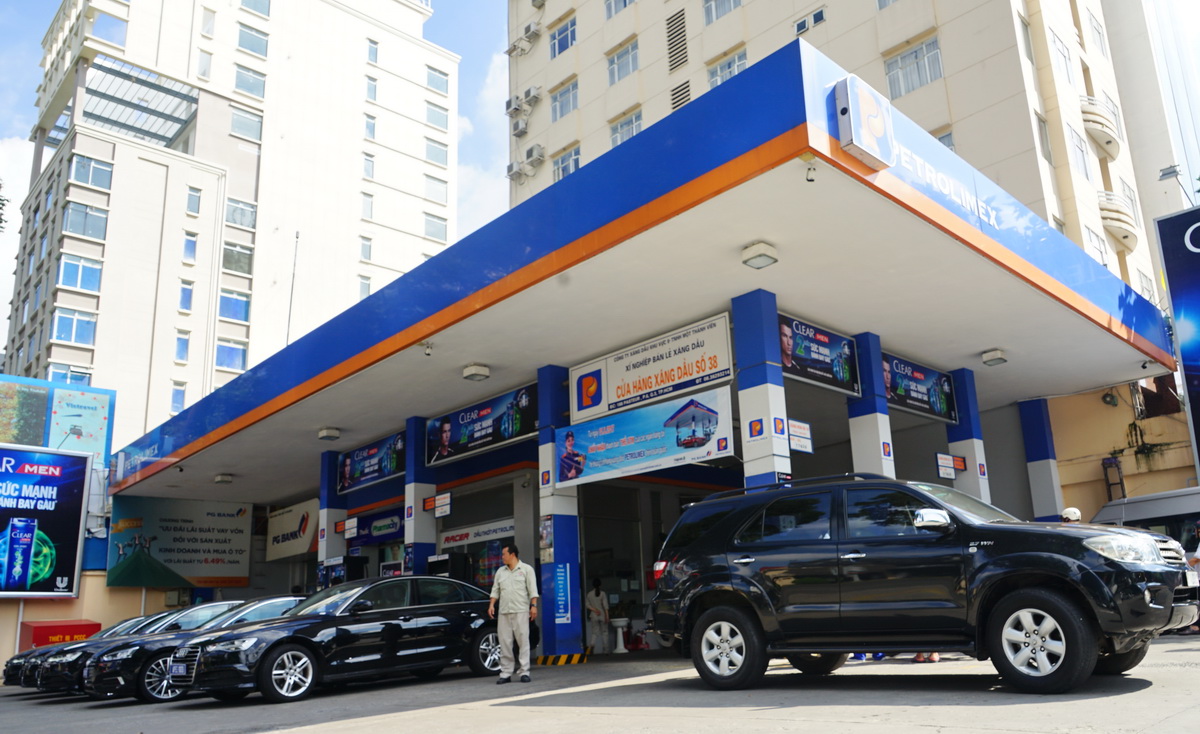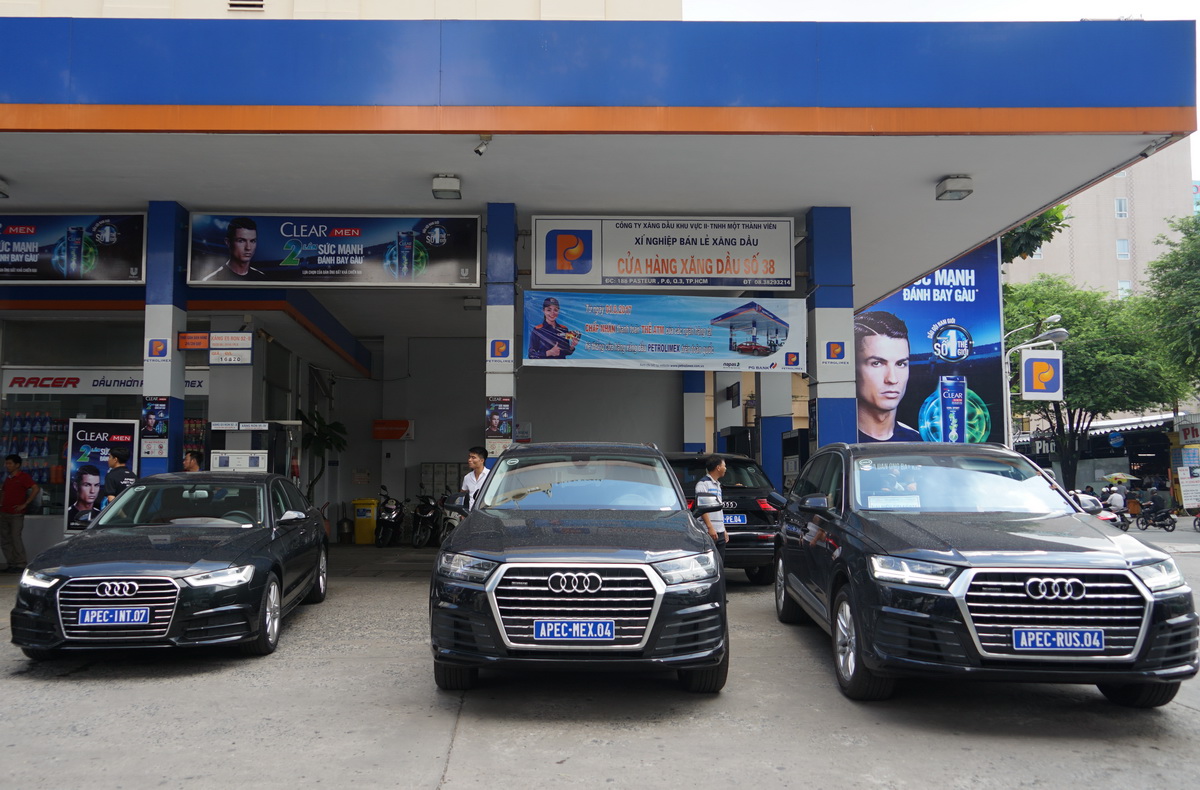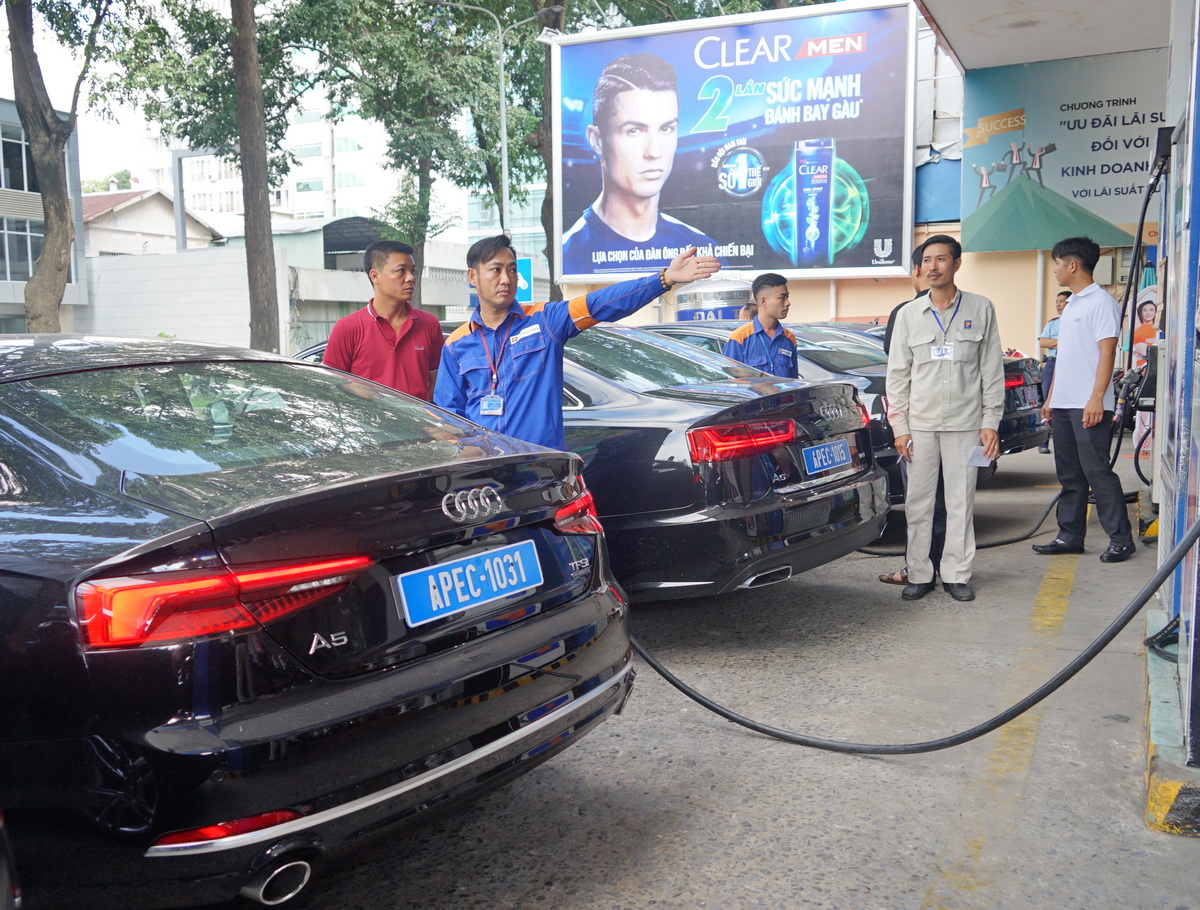 APEC Organizing Committee is pleased with the professional services of Petrolimex Saigon

Photo: Duc Anh