On January 12, 2017 - the very day that the Vietnam National Petroleum Group (Petrolimex/Group) celebrated its 61th year of establishment and development – Petrolimex held a conference to review 2016 performance and undertake 2017 tasks.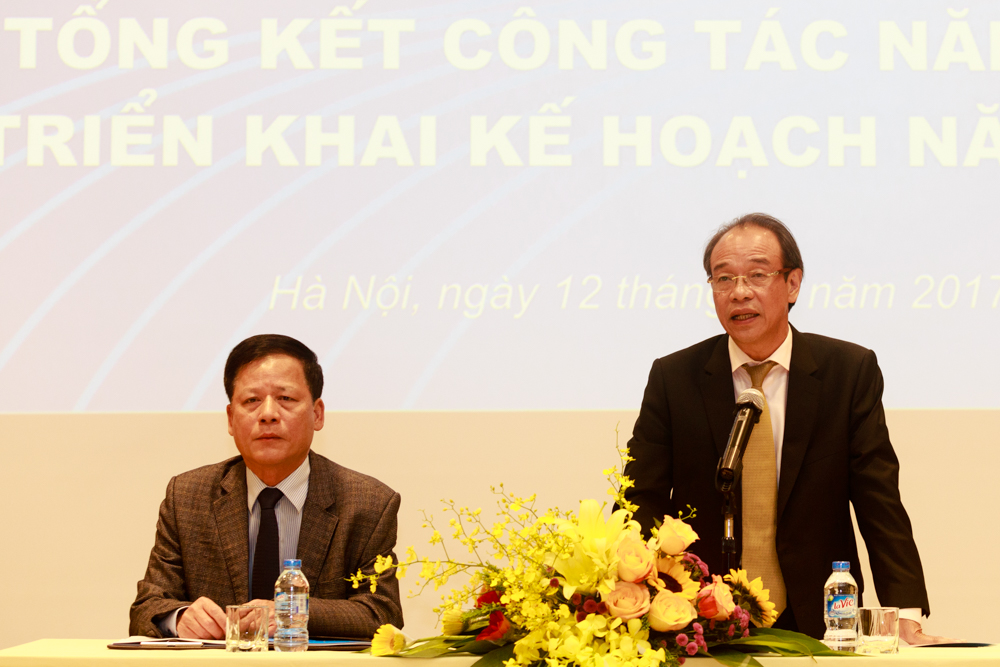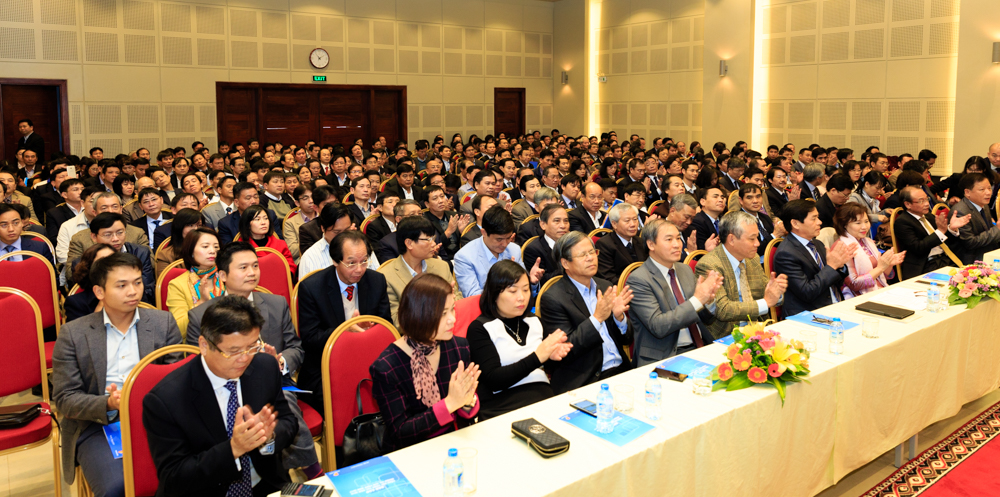 The conference witnessed full participation of the leadership from the Group and Petrolimex member companies in Vietnam and overseas.
Deputy Minister of Industry and Trade Ho Thi Kim Loan and member of the Central Party Committee and secretary of the Party Committee of Central Enterprises Pham Viet Thanh attended and guided the event.
Following emulations launched in 2015 to celebrate the 60th anniversary of Petrolimex and receive the Independence Order, First Class (for the second time), in 2016 the whole Petrolimex staff made all-out efforts to reap striking achievements; giving impetus for sustainable development in 2017 and the years to come.
The achievements were acknowledged and highly appreciated by the leadership of the Ministry of Industry and Trade and the Party Committee of Central Enterprises.
While numerous State-owned Groups/Corporations still faced difficulties, in 2016 Petrolimex accomplished quite a few targets with impressive figures; especially profits gained by member companies (estimated): Petrolimex Aviation (VND372 billion or US$16.4 million), Van Phong Bonded Oil Warehouse (VND188 billion or US$8.3 million), Petrolimex Singapore (VND74 billion or US$3.26 million), and Petrolimex Laos (VND14 billion or US$618,000) among others have contributed to the Group's overall achievements. In 2016 Petrolimex contributed VND32,048 billion (US$1.4 billion) to the State budget.

The conference participants fully concurred with the Report to review 2016 performance and set out tasks and solutions for 2017 presented by General Director Tran Van Thinh; particularly four groups of solution to successfully implement 2017 plan set out in the closing remark by Chairman of Petrolimex Board of Management Bui Ngoc Bao.
Representatives from Petrolimex member companies made a speech at the conference, contributing their precious practical opinions to the Group management work with a joint vision to go further.
Some images feature the conference: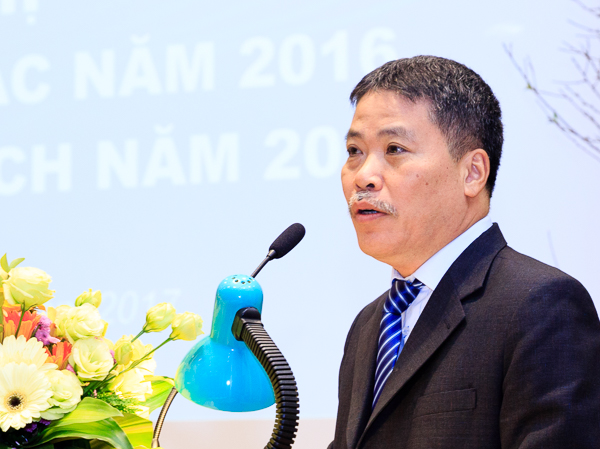 Petrolimex Deputy General Director Vuong Thai Dung makes an opening speech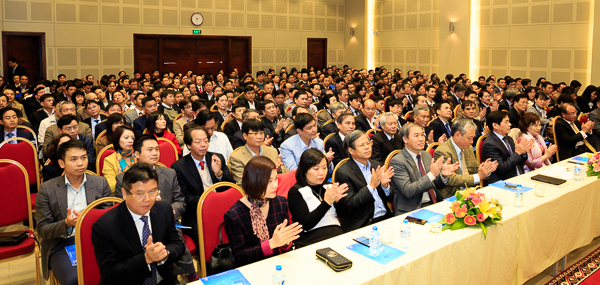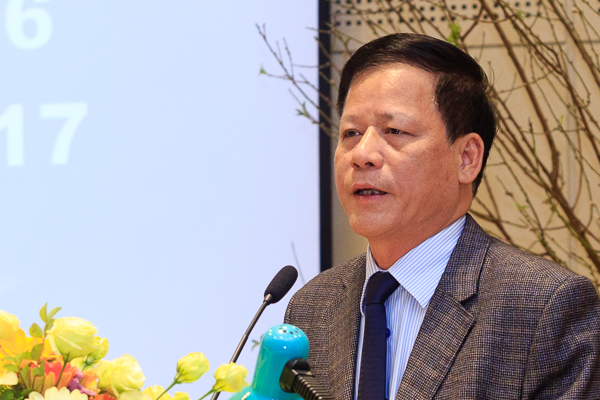 Petrolimex General Director Tran Van Thinh presents the Report to review 2016 performance and set out tasks and solutions for 2017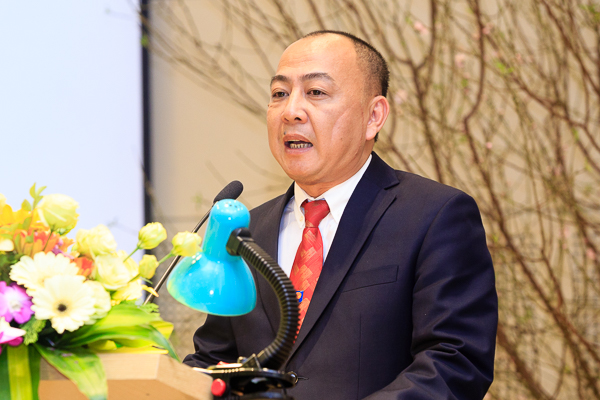 Leaders from member companies address the conference
Deputy Minister of Industry and Trade Ho Thi Kim Thoa congratulates Petrolimex staff for their achievements in 2016 and wishes the Group to fulfill 2017 targets for successful international economic integration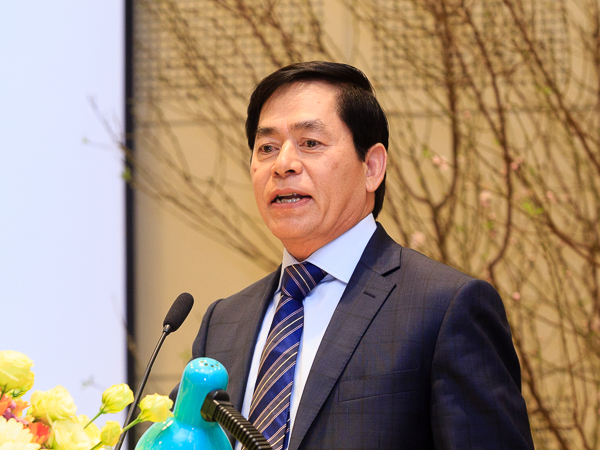 Member of the Central Party Committee and Secretary of Party Committee of Central Enterprises Pham Viet Thanh applauded the leadership and guidance of Petrolimex Party Committee in 2016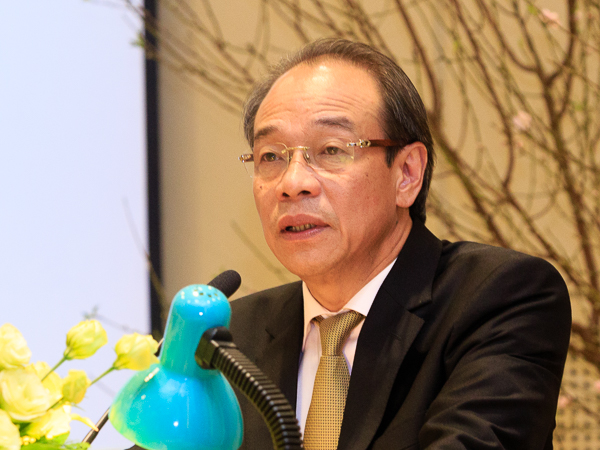 Secretary of Petrolimex Party Committee and Chairman of Petrolimex Board of Management Bui Ngoc Bao expresses his sincere thanks for thorough instruction and due attention by State management bodies at both Central and local levels; especially by the Party Committee of Central Enterprises and Ministry of Industry and Trade to Petrolimex political task and performance
Participants attend the Conference to review 2016 performance and undertake 2017 tasks held at the Group headquarters at No 1 Kham Thien Street, Hanoi on January 2, 2017