The Petrolimex Engineering JSC (PEC) solemnly celebrated its 45th anniversary at Hanoi Sky Hotel, 169 Truong Chinh Road.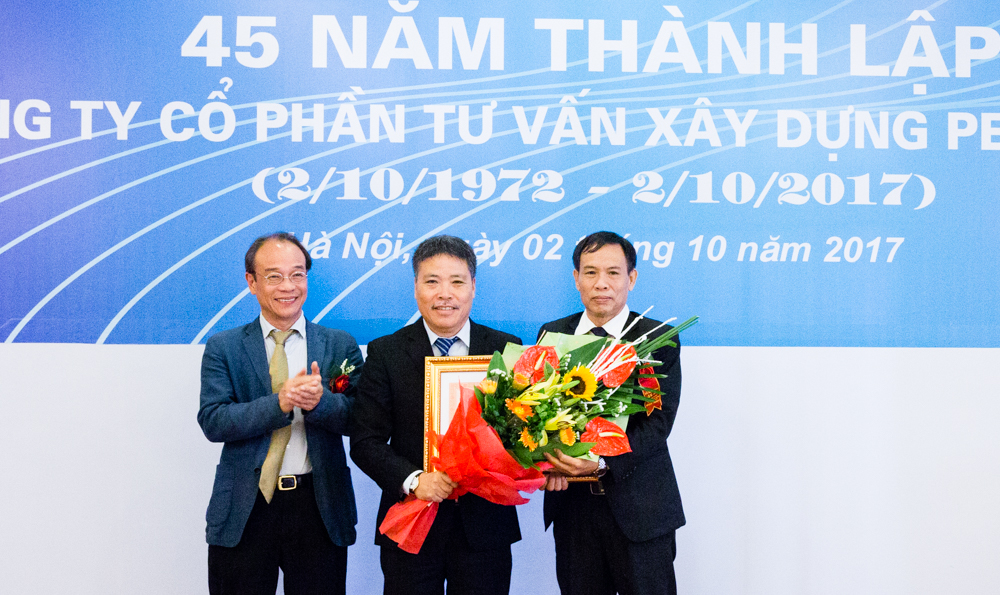 Authorised by Prime Minister Nguyen Xuan Phuc, Secretary of Petrolimex Party Committee and Chairman of Board of Management Bui Ngoc Bao presents the Prime Minister's Certificate of Merit to PEC staff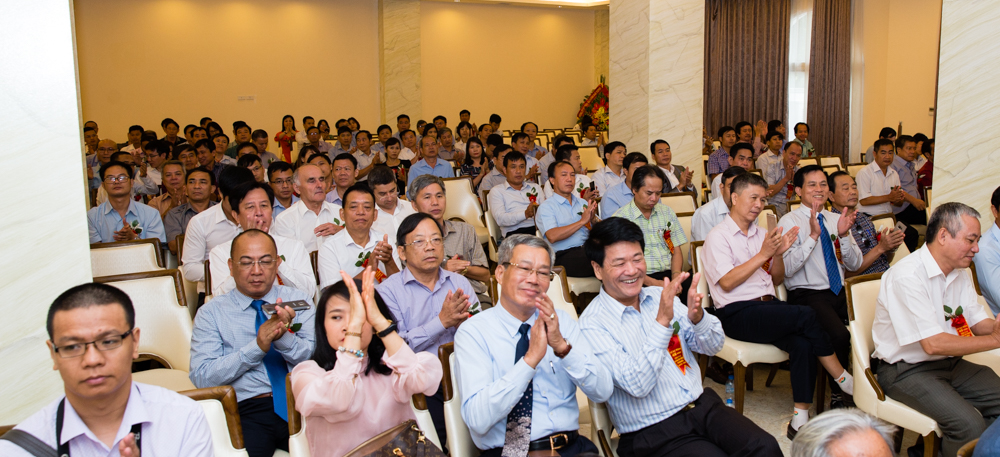 Photo essay of the anniversary can be viewed: here
The ceremony witnessed the attendance of Secretary of Petrolimex Party Committee and Chairman of Board of Management Bui Ngoc Bao, Deputy Secretary of Petrolimex Party Committee and Director General Tran Van Thinh, leaders from member companies across the country, Petrolimex and PEC former leaders, customer representatives from companies including PetroVietnam, and representatives of PEC officials and labourers.
The event was kicked off with music and dance performances by PEC Youth Union and the art troupe of the Vietnam People's Army's General Department of Politics which featured works highlighting the love for the sector, the profession and the country. Of note, there were two works composed by PEC employees: A 25cu.m tank (composed by engineer Ha Thuc Kinh in 1968) and 45 years – a glorious road (composed by engineer Nguyen Van Chinh in 2017).
A report summarising 45 years of PEC establishment and development presented by Director Nguyen Van Son highlighted milestones achieved by generations of PEC leaders and labourers as well as significant grounds (over 90 per cent of PEC staff have university and post-graduate education levels and the application of advanced science and technology into the work, and the management of large projects) for PEC to take steady and confident steps in the integration and development era.
Additionally, with the assistance of the Cong Thuong (Industry & Trade) magazine, a 10-minute documentary entitled "PEC – foundation for development" showcased precious images and important information about PEC role and mission since its inception (October 2, 1972) to the present, about PEC comprehensive and strong development in recent years; especially in the 2004-2016 period (following its equitisation in line with Decision No.1805/2003/QD-BTM dated December 24, 2003 by then Ministry of Trade – now Ministry of Industry and Trade).
PEC was born in the war time, and developed with the Vietnam's petroleum sector in an intimate relationship with the Vietnam National Petroleum Group (Petrolimex), Petrolimex member companies, partners and customers.
Generations of PEC employees have always followed suit the spirit of The Builder to work and build, construct petroleum projects and petrochemical products of high quality and high technical contents, bringing about practical benefits for investors; which contributes to corporate and national development.
In PEC, humans are precious assets respected, promoted, and updated with scientific and technological advancements as well as modern managerial skills, which makes PEC always deserve the leading enterprise in Vietnam in surveying, engineering, construction and construction supervision and as EPC general contractor executing petroleum and petrochemical projects and projects in other industrial and civil projects in Vietnam, gradually going abroad and successfully integrating into the international economy.